Hutton Doors
Garage Doors

Explained
Up & Over - Retractable Doors
Retractable Garage Doors are made from Steel – Timber – GRP & ABS and are available in standard sizes or made to measure options.
Automate Easily
Large Choice of styles
Standard Ral Colours
Sectional Doors
Sectional doors are the best engineered garage door on the market, and offer excellent thermal insulation.
Automate Easily

Insulated

Special Ral Colours
Roller Doors
Roller garage doors open vertically and roll into a compact box at the head of the garage door openng, requiring minimal  in garage.
Automated

Insulated

Compact
Sliding Doors
Hörmann HSE 42 isulated side sliding sectional doors are the ideal solution for special fitting situations.
Insulated

Vertical Design

Automated
Side Hinged Doors
traditional Side Hinged garage doors combine robust and reliable performance with simple personal access.
1/2 & 2/3 split options

Timber – Steel – GRP

Space Saving
Glazed Sectional Doors
Sectional doors with as much glazing incorporated as possible, allowing full light and vision. Perfect for show cars.
Ultra Modern

Aluminium Frame

Automation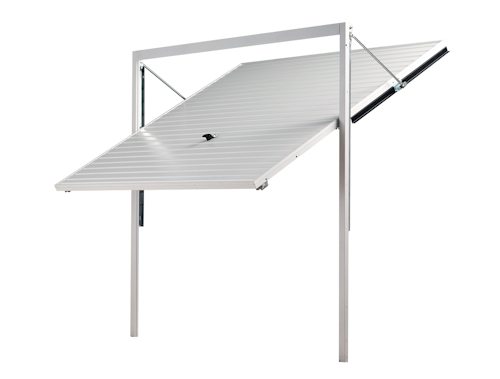 Up & Over - Canopy
Canopy garage doors don't require any tracks in the garage and are a usefull option for space saving.
Standard Ral colours
Space saving
Extra drive through width