Hutton Doors
Roller Doors

Explained
Roller Doors
Roller  Doors are made from  Aluminium or Steel and are available in standard sizes or made to measure options.
Automate Easily
Insulated 
Large Choice of Colours
Roller Doors Explained
Hormann roller garage doors open vertically and roll into a compact box at the head of the garage door openng, requiring minimal space inside the garage. This space-saving design means you can make full use of the space inside your garage. We offer two different models of roller garage doors: the Rollmatic & the Rollmatic "T"
The  roller door combines a space saving design with the convenience of an electrically operated door. It uses a chain-driven operator and unique spring balanced system, minimising strain on the motor and ensuring a long service life. As the operator on these roller doors uses force limitation technology (pressure sensitivity) they automatically recognise obstructions and safely reverse, making an additional closing edge safety device unnecessary. Available in a choice of colours and timber effect foil coatings, these roller garage doors can be fitted either between or behind the opening.
Just Some Of The Roller Door
Designs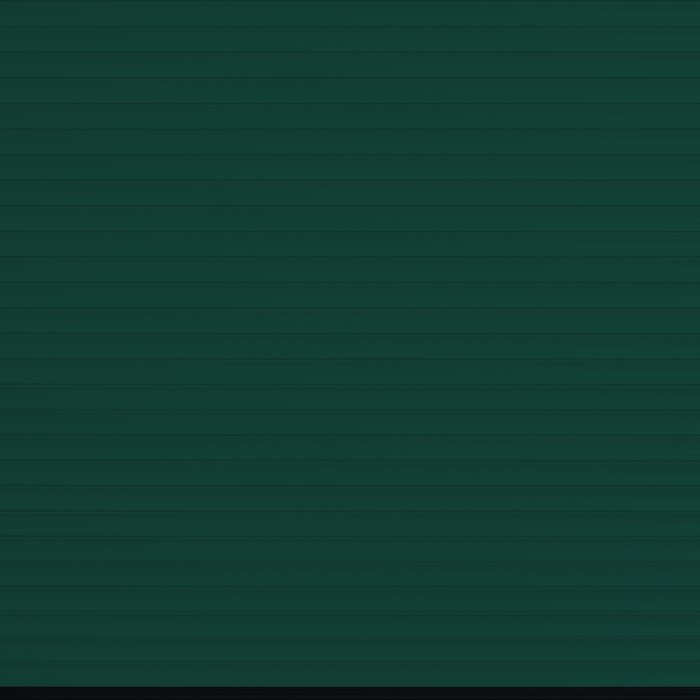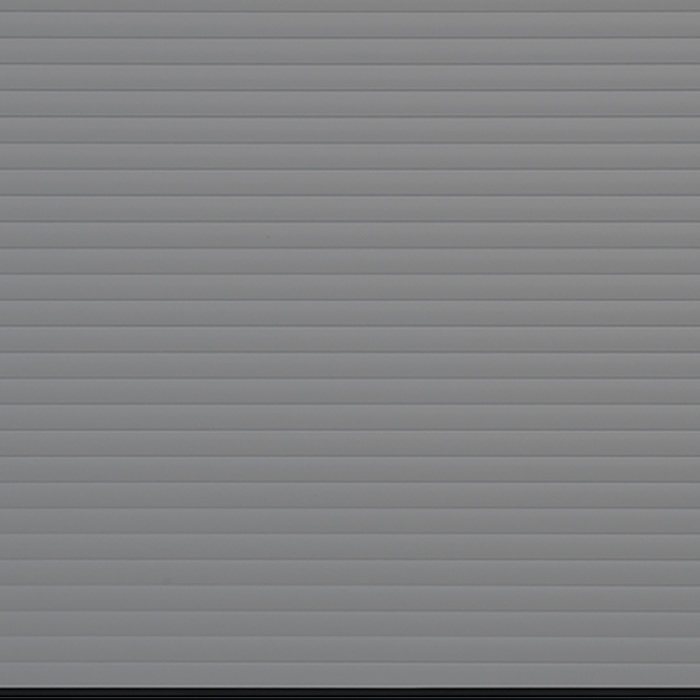 PDF Brochure Viewer
Please browse Hormann's Rollmatic garage door brochure online if you would a hard copy sent to you please call 01277 546010 or eMail: info@huttondoors.com or use our online request forms
If you have any questions or would like samples or surveys please just ask.
1: Operator & Override
The operator is located outside the shaft cover for trouble-free maintenance. The start and stop of the RollMatic door are particularly soft and silent, preserving the door. The spring compensation and reliable automatic cut-out render an additional closing edge safety device unnecessary. An internal push button and light are already integrated in the control housing
2: Wall Control Unit
Neat and compact wall control unit with courtesy light that comes on automaticly. Optional emergency power supply, you can bypass
network power failures for up to 18 hours and max.
5 door cycles. The emergency battery recharges
during normal operation, and The shrill alarm sound with a volume of 110 db (A)
3: Secure Guide
The tested tension spring assembly supports the operator during the opening and closing of the door. This protects the operator mechanism and in case of an emergency, the door can be easily opened by hand. A crank handle is not necessary. Double cabling additionally protects the door from crashing to the floor.
The special profile arrangement at the shaft guarantees a secure, break-in resistant locking. With this mechanism, it is practically impossible to push the curtain open.
4: Full Rollbox
The standard shaft cover practically prevents reaching
into the door barrel. In addition, it protects the curtain
from damage and dirt when the door is open.
For coloured doors or doors with a Decograin surface
finish, the cover matches the door curtain.
For Decopaint doors, the cover is supplied in the base
colour of the door.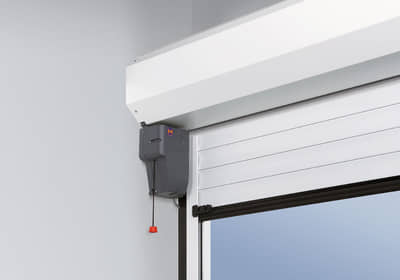 Have a Project in Mind?
Let's Get Building!