Hutton Doors
Up & Over

Doors
Up & Over - Retractable Doors
Retractable Garage Doors are made from Steel – Timber – GRP & ABS and are available in standard sizes or made to measure options.
Automate Easily
Large Choice of styles
Standard Ral Colours
Up & Over Garage Doors Explained
Up & Over doors are a safe and reliable solution for your garage door opening. Available in a variety of styles and materials, including steel, timber or GRP, you are sure to find a door to suit your home. Steel Up & Over garage door range offers excellent value for money, without compromising on quality, and are available in a choice of ribbed and panelled designs. Timber Up & Over garage doors are separated into two ranges, the Solid Cedar range which is constructed from solid red cedar, and the Elizabethan range which is built from a combination of plywood and solid red cedar. These doors provide natural beauty and warmth that can only be found with real timber; with the right care and attention these doors will last for years to come.  They are available in a choice of colours and either canopy, retractable or retractable plus gearing.
Just Some Of The Steel Door
Designs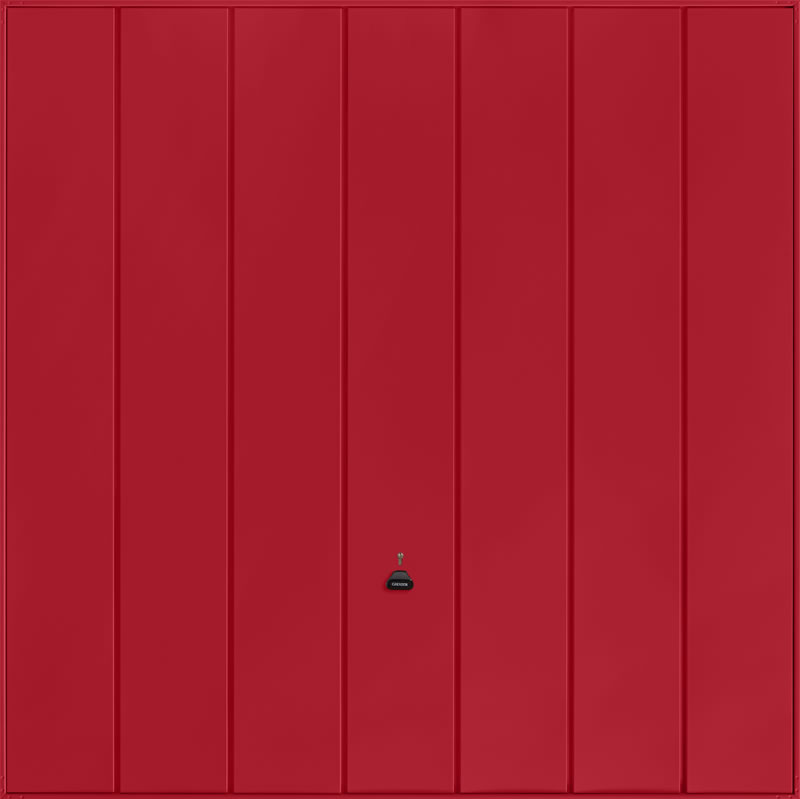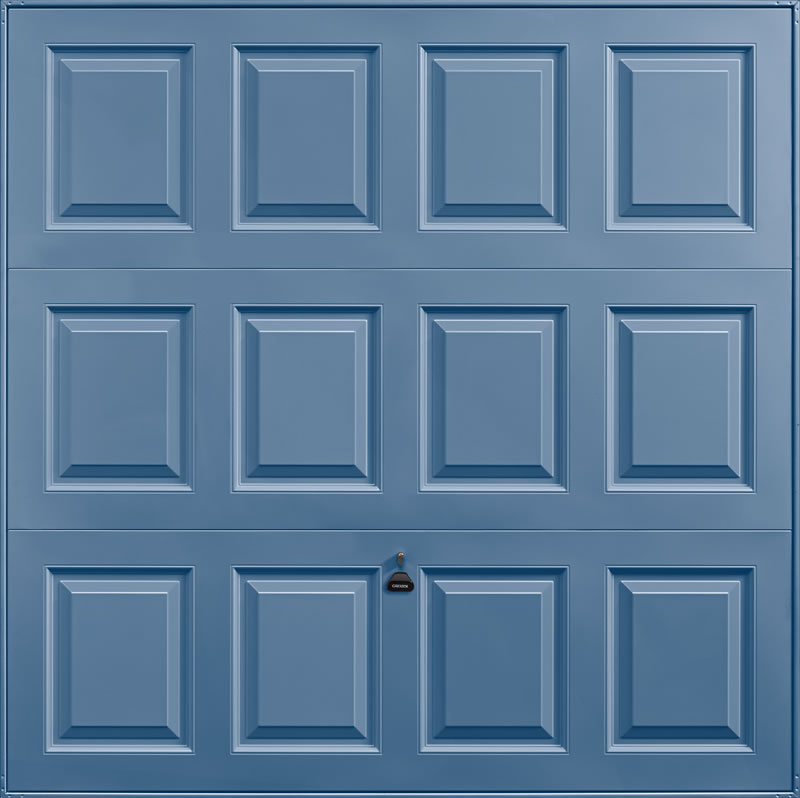 PDF Brochure Viewer
Please browse Hormann's Up & Over garage door brochure online if you would a hard copy sent to you please call 01277 546010 or eMail: info@huttondoors.com or use our online request forms
If you have any questions or would like samples or surveys please just ask.
1: Finger Protection
Flexible protective caps on the lever arms and the flexible plastic rails between the door leaf and the frame are just two examples of the numerous safety options for our up-and-over garage doors . They prevent accidental crushing or trapping.
2: Long Service Life
If one of the springs of the lever arms breaks after many years of use, the other intact springs support the door. This reliably protects the door from crashing. The distance between the spring windings is so minimal that even children's fingers are protected from getting caught.
3: User Friendly
When the door is opened completely, it is cushioned by the stop and comes to a safe, reliable halt in the track well. When closing, the specially-formed lever arm presses the door against the frame tightly and the door pulls itself closed.
4: Secure Locking
The unique rotary catch lock in up-and-over doors firmly fixes the corners of the door leaf to the frame, locking it much more securely than a common bolt lock. It is practically impossible to force the door open.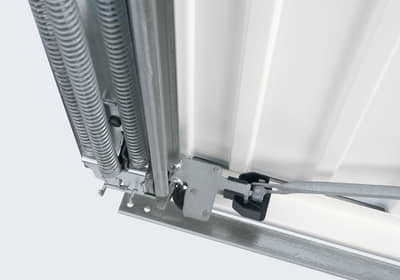 Up & Over - Canopy Doors
Canopy gearing means the door panel runs vertically on tracks on the side frame and a spring assembly on the top of the frame. When open, the door panel protrudes approximately 1/3 forming a canopy. There are no tracks running back into the garage when the door is closed.
Space Saving
Large Choice of styles
Standard Ral Colours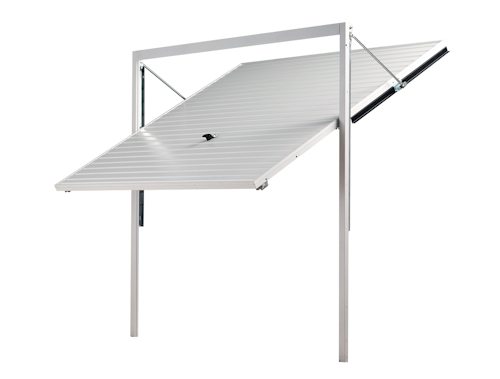 Just Some Of The Timber Door
Designs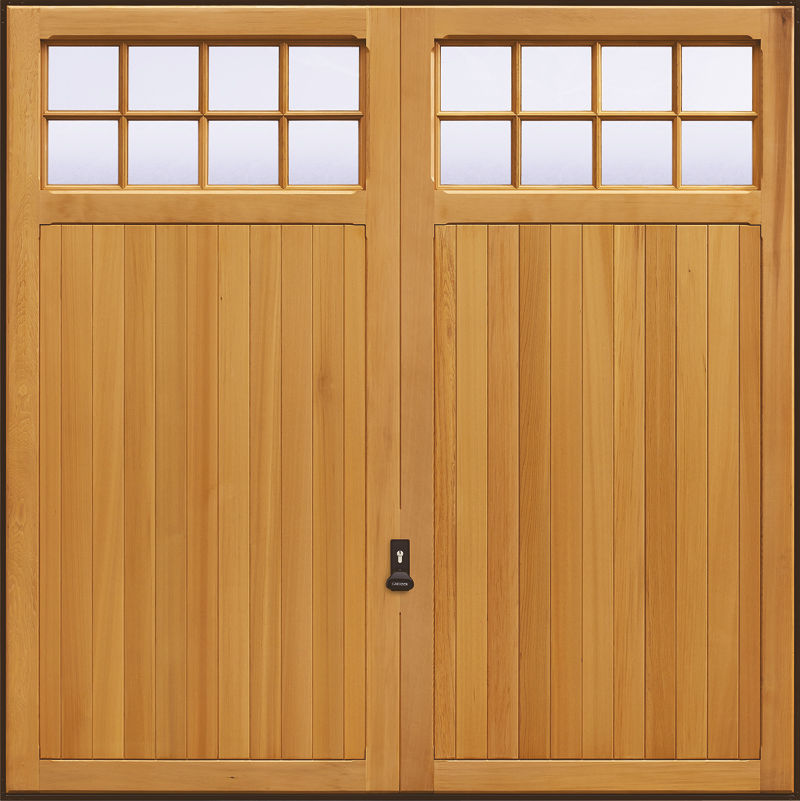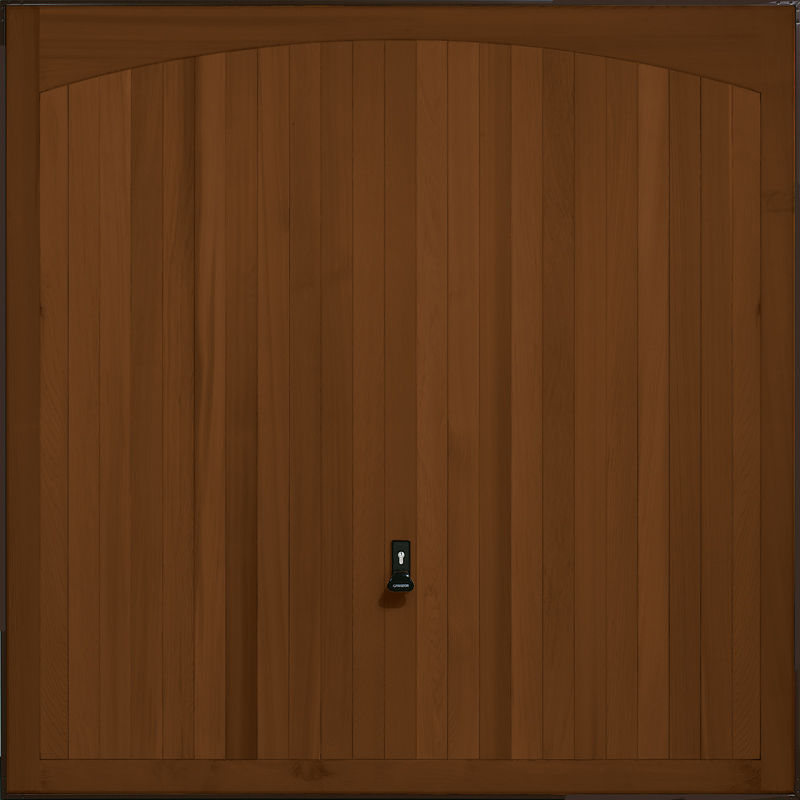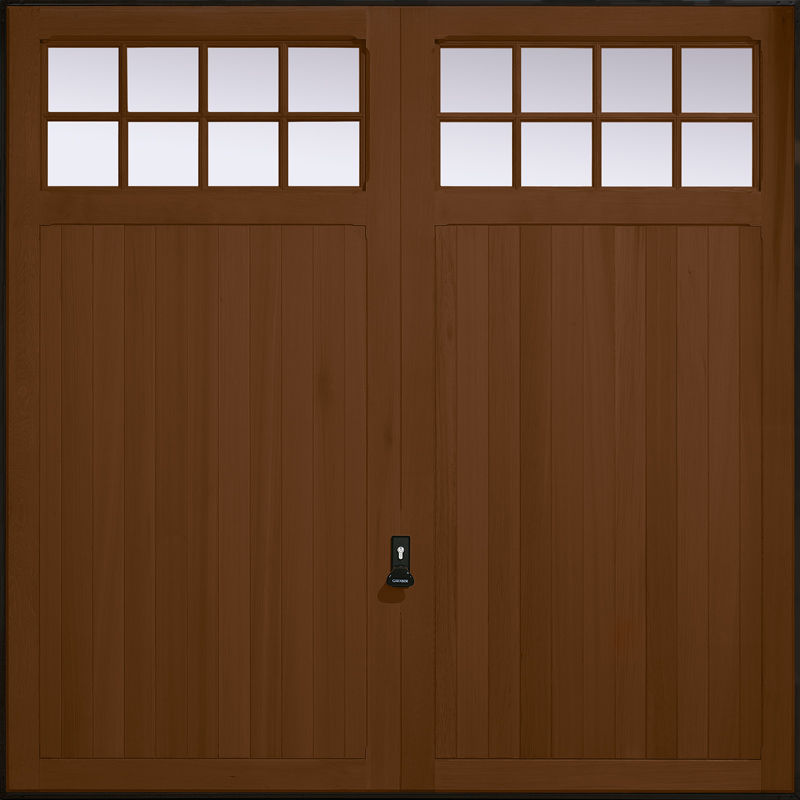 Just some Of The GRP Door
Designs